Welcome!
Preview and Register For Your Plant Medicine Journey click here!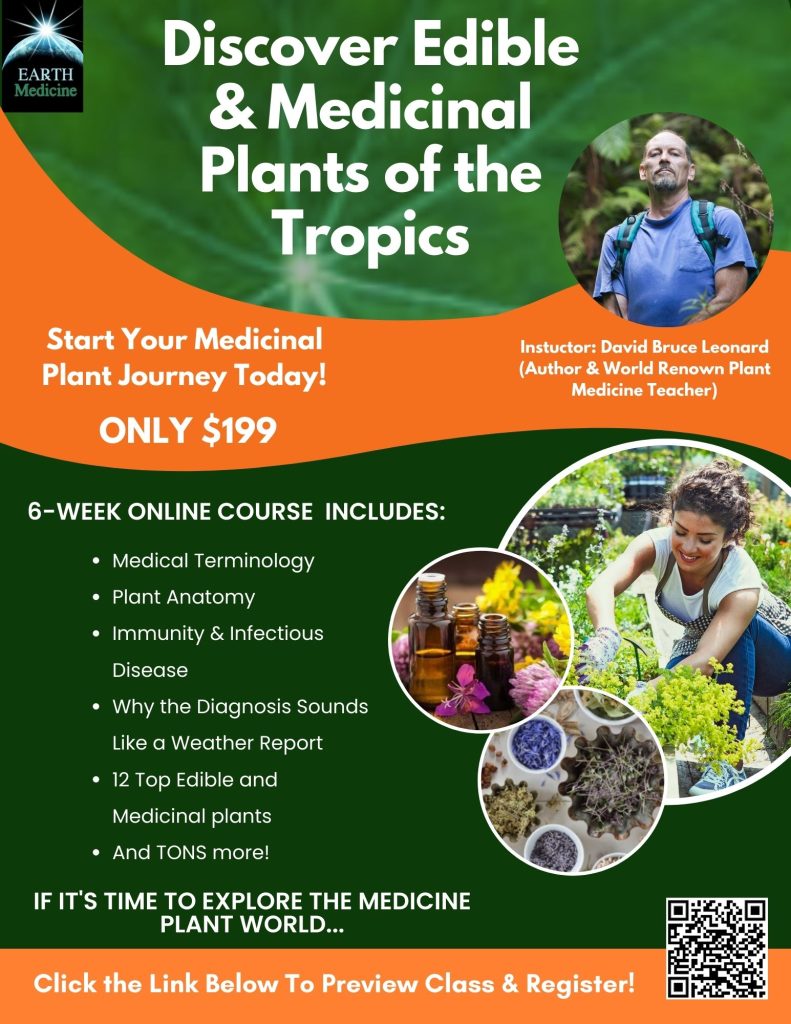 ---
Want to read what students have to say? click here
---
This class is a 6 week online introduction to the Edible and Medicinal Plants of the Tropics taught by David Bruce Leonard, author of Medicine at Your Feet: Healing Plants of the Hawaiian Kingdom.
It is an overview and a pre-requisite for our upcoming advanced Earth Medicine herbal classes and certifications.
Topics covered include:
Medical Terminology
Plant Anatomy
Immunity & Infectious Disease
Why the Diagnosis Sounds Like a Weather Report
12 Top Edible and Medicinal plants
The Practitioner as Shaman
Plant Families, Formula Design
Gathering Protocols
Wild Edibles
Weekly Question & Answer Sessions
And Much More!
---
Your instructor: David Bruce Leonard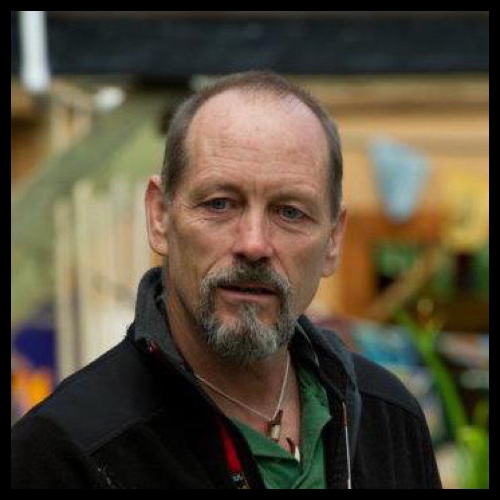 David has studied traditional medicines with healers in Asia, North and South America, and Hawai'i. With a Master's Degree in traditional Chinese medicine, he has a working knowledge of more than 400 traditional Hawaiian, Chinese, and Western plants. A deep ecologist and Hawaiian plant specialist, he has been a student of Hawaiian medicine under Kahu Kawika Ka'alakea, Kaipo Kaneakua and Na Kupuna 'O Hawai'i since 1992.
Author of "Medicine at Your Feet: Healing Plants of the Hawaiian Kingdom" & "Wild Wisdom: Listening to Heart of Nature", David is an expert on the medicinal plants of the tropics. He studies, lectures and teaches on cross-cultural uses of plant medicines, environmental concerns, traditional plant gathering practices, and pragmatic approaches to health care. He is known for his off-beat sense of humor. He is often seen in Hawaiian rain forests wearing his favorite trash bag as a raincoat.