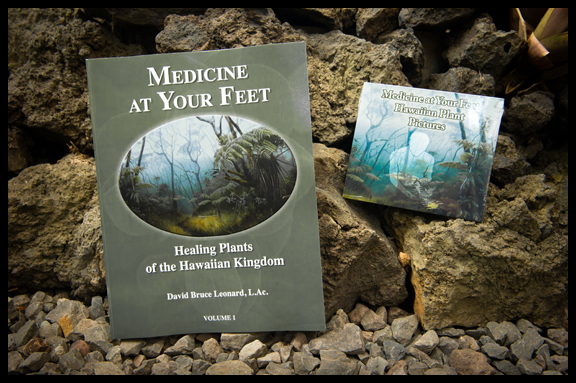 Medicine at Your Feet book and CD sold separately

Medicine at Your Feet:

Healing

Plants of the Hawaiian Kingdom.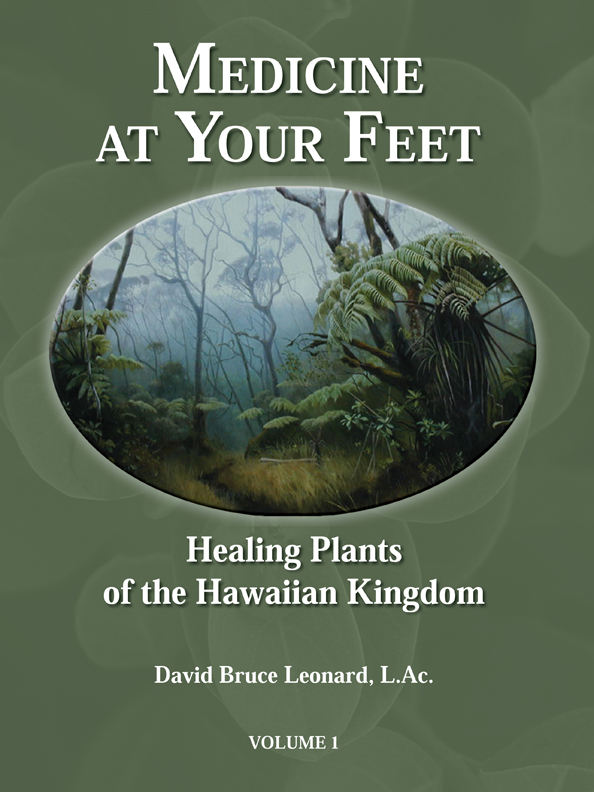 This first volume is one of the most authoritative sources of information on Hawaiian medicinal plants. Exhaustively researched, Medicine at Your Feet contains cross-cultural uses for 49 different Hawaiian plant medicines, many of which are easy to find. Included is information on medicinal properties, food uses, chemical constituents, herbal combinations, plant gathering protocols, possible drug interactions, scientific research and much more.
Price:

$29.95

(+ tax & shipping)
David is a thorough scholar who really knows his plants. This is an excellent resource.
~ Dennis McKenna Senior Lecturer & Research Assoc. Center for Spirituality & Healing, Univ. of Minnesota.
____________________________________________________________________
Wild Wisdom: Listening to the Heart of Nature.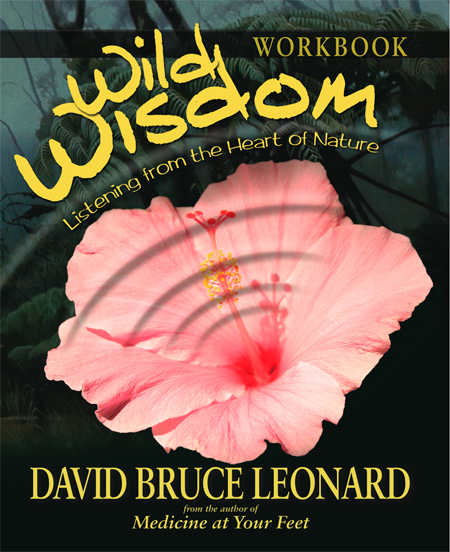 The Earth is calling you home… can you hear her?
With simple natural techniques, this books helps us:
* Reconnect to life and love.
* Experience your body as a source of wisdom and power.
* Find your place while connecting to source.
David Bruce Leonard is one of those gifted individuals who can translate messages from plants into the medicines and foods that nourish our bodies, minds and souls.
~ Kahu Dane Kaohelani Silva, founder of Hale Ola Hawaiian Healing Center
 Unfortunately the book Wild Wisdom is currently unavailable. Check back later for updates – thank you.
____________________________________________________________________
Medicine at Your Feet CD


More than 400 high resolution Hawaiian plant photographs labeled and in full color. They can be made into flash cards or used as a screen saver. The perfect companion to the book Medicine at Your Feet: Healing Plants of the Hawaiian Kingdom.
$14.95 (+ tax & shipping).
_____________________________________________________
How to Worship the Goddess and Keep Your Balls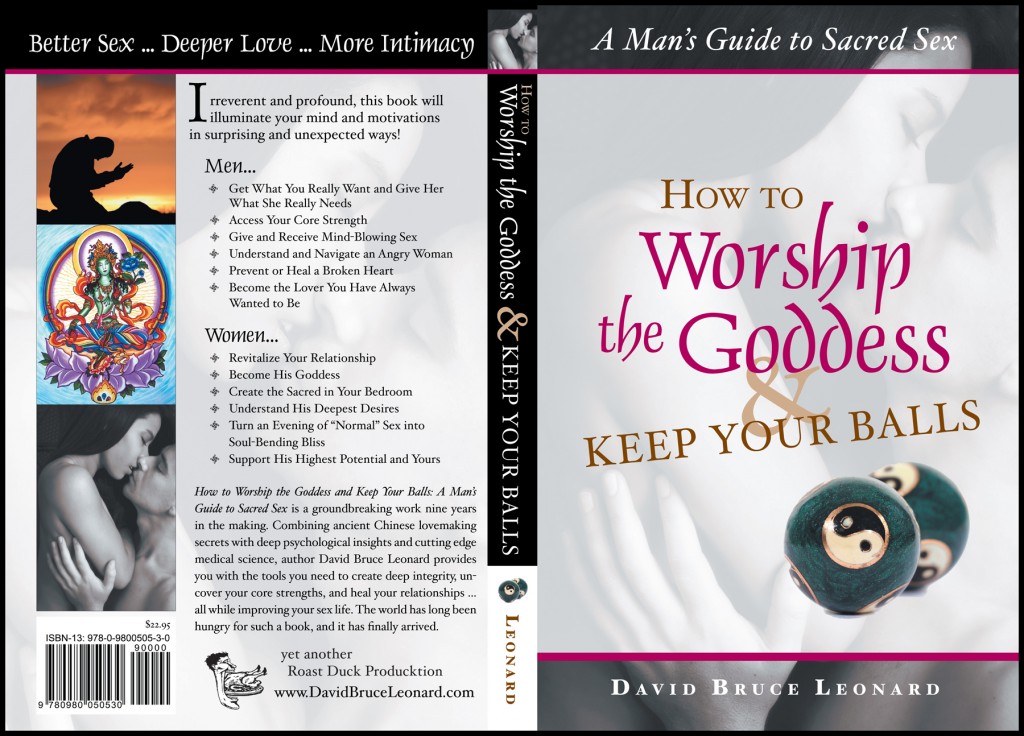 How to Worship the Goddess and Keep your Balls is an example of David's mastership. I can't recommend this teaching enough. David is a true master at his art and he does his own inner work to continue to hone his being which comes forth in his offerings. I took this workshop and am still learning the lessons. Great for both men and women. ~ Ed Fell, Mankind Project Leader and Founder of Path to Mastery
How to Worship the Goddess & Keep Your Balls dares to expose the deep inner nature of the masculine whilst giving concrete ways of how to gift women from a profound, abundant presence. ~ Saida Désilets, Ph.D., Author of Emergence of the Sensual Woman
David Bruce Leonard is a no BS kind of guy, the kind we all LOVE! A man with integrity and the BALLS to put it all out there on the line. Working through the processes in his book and honestly answering some difficult questions is not easy, but it certainly is rewarding. I loved his book. ~ Lori Rubenstein, host of Journeys from the Heart
David is terrific.  He's wickedly funny and certainly has the balls to tell us all what men and women need to hear and learn in order to love each other divinely, both physically and emotionally.  He's brilliant! ~ Gina Cloud, Author of Redefining W.O.M.A.N.
DOWNLOAD SAMPLES OF THE BOOK