Painting by the remarkable Kit Gentry www.kitgentry.com
•••••••••••••••••••••••••••••••••••••••••••••••••••••••••••••••••••••••••••••••••••••••••••••••
•••••••••••••••••••••••••••••••••••••••••••••••••••••••••••••••••••••••••••••••••••••••••••••••
Maui
Wild Nourishment & Wild Woman Self Protection

TWO SEPARATE CLASSES WITH SEPARATE REGISTRATIONS!
Wild Nourishment  Saturday August 16, 2014 10 am – 5 pm $79
Self Protection for Women  Sunday August 17, 2014 10 am – 5 pm $99
WILD NOURISHMENT and SELF DEFENSE in One Weekend!
WILD NOURISHMENT
Saturday, August 16 10-5pm
This class is an alchemists delight! David Bruce Leonard will share his wisdom on several local wild edible plants! You will learn how to identify them, their medicinal properties and how to prepare them for medicinal eating!
Sabrina Mata will demonstrate how to turn any food into a "superfood" with the art of wild fermentation. Let your mind be open to new ways of perceiving what is edible, what is truly vital food and what delicious tastes like!
You will be imbued with the days teachings and inspired and capable to go home and make your own delicious nutritious recipes with local, wild & fermented foods!
"May we be deeply nourished by our foods, may all people everywhere have vital foods to eat, may we all bow in gratitude to our Mother Earth AND Father Sky for providing everything we need to be vibrant & alive, may corporations crumble in the truth that medicine lives in the earth and in our hearts, may love prevail and stop our wars."
To register for Wild Nourishment please go to:
http://haleakuagardenfarm.com/educational-facilities/farm-tours-education/a-weekend-of-wild-alchemy/
WILD WOMAN SELF PROTECTION
Sunday, August 17 10-5 pm
 Wild Woman Self Protection is a unique form of self-defense training. The Wild Woman represents the instinctual & soulful nature of woman. Every woman has within her an innate knowing capable of great power, pleasure, love, vitality and protection.
This workshop inspires and instructs woman to reclaim their instincts and intuition and use them to make healthy life choices, to prevent danger and to protect themselves in life threatening situations.
WWSP is rooted in FAST Defense, a High Adrenaline Scenario-Based Training designed by Bill Kipp, voted Black Belt magazine instructor of the year. The number one factor in effective self-defense, is the ability to navigate the fear and adrenaline rush that naturally arises during a dangerous situation.
This class teaches specific and effective ways to verbally deescalate dangerous situations as well as easy-to-learn full force techniques to overcome a larger and stronger assailant. In simulated realistic scenarios, each student will practice full force techniques on an instructor in the "predator suit". The realism of these simulations in a safe and controlled environment allows the body to quickly assimilate these techniques into "muscle memory" should they ever need to be used in a real life altercation.
In this training, you will learn:
~ To take command of your mind, body, spirit, and emotions
~ Learn to hear, trust, and follow your intuition and body intelligence
~ To find and utilize the power of your fear, not be paralyzed by it.
~ To avoid threatening situations before they become dangerous
~ To use the power of your voice and body language (most confrontations and assaults can be stopped by strong voice, good eye contact and body carriage)
~ And when all else fails, to protect yourself and your loved ones with simple & effective FULL FORCE techniques to the attacker's vulnerable areas.
This workshop empowers women at all levels of physical fitness to reclaim, restore, and integrate the wild feminine and warrior energies within. This specific class is designed for adult women and teens 16 and older. Classes for younger teens and children are also available and they address the unique needs of the varying age groups
Sabrina Mata is a women's empowerment facilitator, certified Primal Core Yoga instructor, certified FAST Defense instructor www.FastDefense.com, and a graduate of IMPACT http://www.ImpactBoston.com/. She inspires and instructs woman to cultivate their inner Wild Woman for increased joy and pleasure in all areas of a woman's life. She is the founder of Primal Integration Healing Arts: a dynamic blend of massage, yoga, dance, self-defense, sexual education, empowerment & wild nutrition. Sabrina is available for private sessions, classes and retreats and can be reached at: 808-937-1225 or sabrinamata1976@gmail.com.
To register for Wild Woman Self Protection, please go to:
http://haleakuagardenfarm.com/educational-facilities/farm-tours-education/a-weekend-of-wild-alchemy/
•••••••••••••••••••••••••••••••••••••••••••••••••••••••••••••••••••••••••••••••••••••••••••••••
FREE Plant Medicine Class
at a beautiful organic farm on Maui


For more information or to register contact Stacy (808) 280-0687 or
email
•••••••••••••••••••••••••••••••••••••••••••••••••••••••••••••••••••••••••••••••••••••••••••••••
Maui 100 Hour Wild Crafter Certification
100 Hours ~ 5 weekends

Free Introductory Class August 23, 1-5 pm at a beautiful organic farm in Kula




(See Above

)
August 30/31 ~ September 27/28 ~ October 11/12 ~ October 25/26 ~ November 22/23
$1295 payment plans available
For more information or to register contact Stacy (808) 280-0687 or
email
 •••••••••••••••••••••••••••••••••••••••••••••••••••••••••••••••••••••••••••••••••••••••••••••••
Ongoing Certifications on All Islands

__________________________________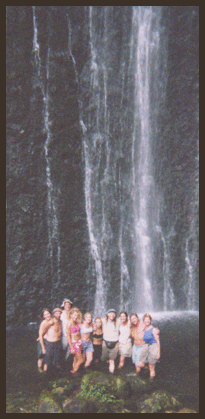 •••••••••••••••••••••••••••••••••••••••••••••••••••••••••••••••••••••••••••••••••••••••••••••••
•••••••••••••••••••••••••••••••••••••••••••••••••••••••••••••••••••••••••••••••••••••••••••••••