Painting by the remarkable Kit Gentry www.kitgentry.com
••••••••••••••••••••••••••••••••••••••••••••••••••••••••••••••••••••••••••••••••••••••••••••••
••••••••••••••••••••••••••••••••••••••••••••••••••••••••••••••••••••••••••••••••••••••••••••••
••••••••••••••••••••••••••••••••••••••••••••••••••••••••••••••••••••••••••••••••••••••••••••••
There are currently no Nature Skills Certifications scheduled for 2017 but we may put one together if there is a demand.

However, I will be available (and plan to)
Edible and Medicinal Plant Classes in Hawaiʻi on most Islands:

Organized Group Classes (up to 20 students) that you produce (market and register): My fees are $500 per day or $400 per day for contiguous days (plus travel costs)

Semi-Private Smaller Classes (1~6 students) that I produce: Student fees are $300 per day per student (plus travel costs)
Learn the Edible and Medicinal "Weeds" and Native Plants that grow all around us!
Over 100 Hawaiian plants
Medicine Making: Tinctures, Salves, Pills, Poultices, Infusions, Decoctions
Topical uses of Plants with Deep Tissue bodywork
Energetic Tongue and Pulse Diagnosis
Gathering Protocols
History of Chinese and Hawaiian Plant Medicines
Nature Skills

Bring your camera and your curiosity!
For more information or to register text (808) 937-4218 or email
••••••••••••••••••••••••••••••••••••••••••••••••••••••••••••••••••••••••••••••••••••••••••••••
ONGOING PLANT MEDICINE CLASSES ON MAUI!
8-Week Introduction to Plant Medicine Apprenticeship
Classes are two hours per week plus one or two field trips per week by appointment.
Cost is $300 per month plus tax with a two month commitment required
Text 808-937-4218 or PM for more information

Level 1 Will Include:


• Plant Anatomy
• Nomenclature & Clinical Herbalism
• Dosages
• Plant Families
• Medical Terminology
• Ways to Ingest Plant Medicines
• Gathering Physiology
• Gathering Protocols
• Gathering Bundle
• Offering Platter
• Inflammation
• Injury / First Aid Theory
• Lungs, Sweat, Colds, Flu
• Topical Uses of Plants
• Medicine Making Poultices, Oils & Salves, Pills, Tinctures, Infusions, Decoctions
• Lungs / Immune / Tonification
• Hawaiian Natural & Cultural History
• Introduction to Daoism and Chinese medicine
• Breath / Qigong
• Infections
• Bodywork, Qi Release, Gua Sha, Seven Star Hammer
• Calming Herbs
• Formula Design
• Food Medicine & Foraging Wild Edibles
• Toxicity
• Seeing the World with Your Tongue
• Spice Rack Herbs
••••••••••••••••••••••••••••••••••••••••••••••••••••••••••••••••••••••••••••••••••••••••••••••
Customized Plant Medicine & Chinese Diagnosis Apprenticeships
2 Year Apprenticeship (non-accredited)

$400 per month
In person, by phone and on Skype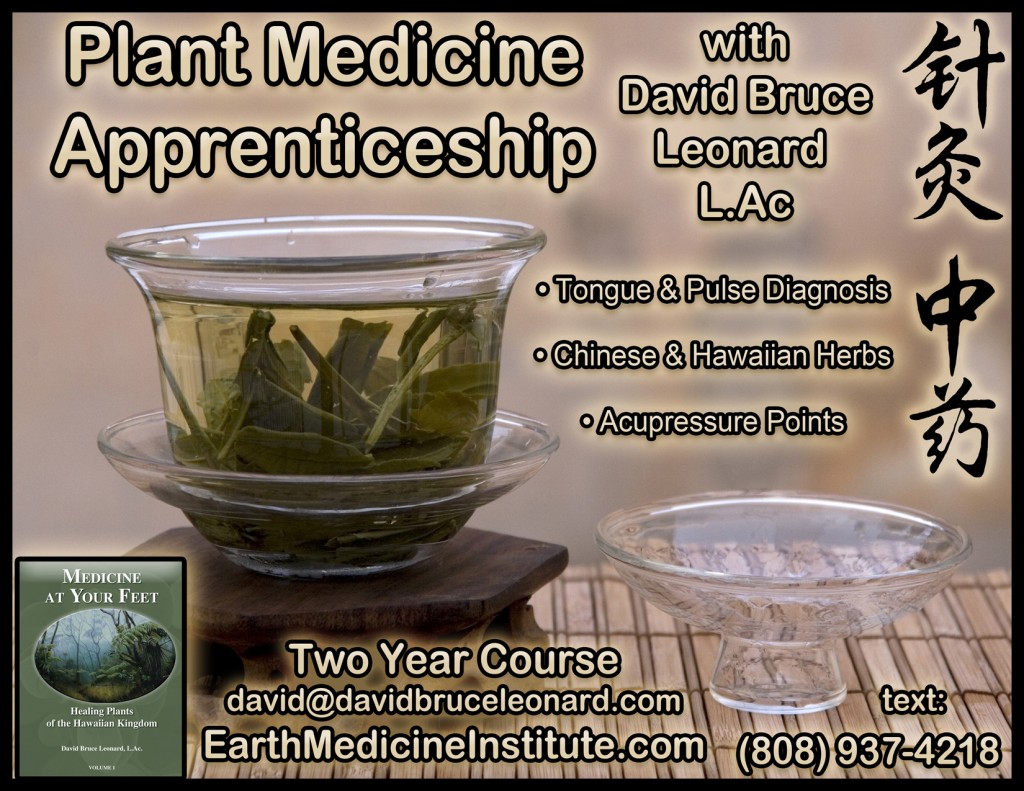 ••••••••••••••••••••••••••••••••••••••••••••••••••••••••••••••••••••••••••••••••••••••••••••••
Ongoing Certifications on All Islands

__________________________________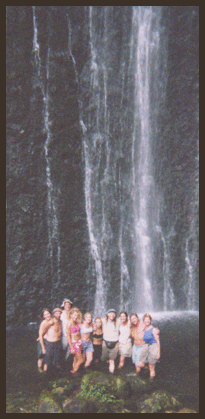 •••••••••••••••••••••••••••••••••••••••••••••••••••••••••••••••••••••••••••••••••••••••••••••••
•••••••••••••••••••••••••••••••••••••••••••••••••••••••••••••••••••••••••••••••••••••••••••••••
Save
Save
Save
Save
Save
Save
Save
Save
Save
Save
Save
Save
Save
Save
Save
Save
Save
Save
Save
Save
Save
Save
Save
Save
Save
Save
Save
Save
Save
Save
Save
Save
Save
Save
Save
Save
Save
Save
Save
Save
Save
Save
Save
Save
Save
Save
Save
Save
Save
Save
Save
Save
Save
Save
Save
Save
Save
Save
Save
Save
Save
Save
Save