Painting by the remarkable Kit Gentry www.kitgentry.com
•••••••••••••••••••••••••••••••••••••••••••••••••••••••••••••••••••••••••••••••••••••••••••••••
•••••••••••••••••••••••••••••••••••••••••••••••••••••••••••••••••••••••••••••••••••••••••••••••
Maui
Body Diagnosis & Hawaiian Plants

with Margi Flint & David Bruce Leonard
Video Interview with Margi Flint:
MAUI ~ BODY DIAGNOSIS & LOCAL PLANTS




with Special Guest Margi Flint and David Bruce Leonard.




Upcountry Maui




Friday September 5 • 9 am – 3 pm • $49




To register text (808) 937-4218
Reading the lines, colors and markings of the face, nails and tongue imparts valuable organ health indications! Wrinkles, not really, those creases are indications. Some lines change, some don't. Learn how to read the inner history you wear daily. Learn these very useful tools and then see which local plants can address these imbalances.
About Margi Flint:
Margi Flint, author and Herbalist has practiced with plants and people for forty years. Margi is a professional member of the American Herbalists Guild~ RH & Herbal Mentor, an Adjunct Professor at Tufts University School of Medicine, NSCC, Mass College of Pharmacy and Pacific Rim College in BC. She lectures at herbal symposiums, medical institutions, and lectures internationally. Her classes at Earthsong Herbals in Massachusetts range from kid's programs to advanced herb and practitioner classes. Clinical herbal practice is her love.
•••••••••••••••••••••••••••••••••••••••••••••••••••••••••••••••••••••••••••••••••••••••••••••••
O'ahu 100 Hour Wild Crafter Certification
100 Hours ~ 5 weekends
October 25/26 ~ November 22/23 ~ Dec 13/14 ~ Jan 3/4 ~ Jan 24/25

$14
95 ($1295 by October 1)
payment plans available
For more information or to register contact Kelli (808) 230-9315 or

email
 •••••••••••••••••••••••••••••••••••••••••••••••••••••••••••••••••••••••••••••••••••••••••••••••
November 15/16 ~ Dec 6/7 ~ Jan 10/11 ~ Jan 31/Feb 1 ~ Feb 21/22

$14
95 ($1295 by November 1)
payment plans available
For information and registration call Jodi (808) 557-7327 or
email
•••••••••••••••••••••••••••••••••••••••••••••••••••••••••••••••••••••••••••••••••••••••••••••••
Ongoing Certifications on All Islands

__________________________________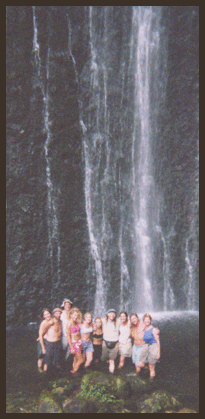 •••••••••••••••••••••••••••••••••••••••••••••••••••••••••••••••••••••••••••••••••••••••••••••••
•••••••••••••••••••••••••••••••••••••••••••••••••••••••••••••••••••••••••••••••••••••••••••••••